Why, hello there. I've found a bit of free time and have decided to write a little blog entry about a topic that I feel very strongly about. As you can tell from the title, I'll be discussing sex in YA books and how I feel it is represented. No, not because I'm a raging sexaholic who can't get enough of talking about it, but because there are honestly some very bad examples of sex in literature aimed for younger readers. Disclaimer: if you're uncomfortable with any of this, I'm sorry. I'll be getting into the gritty stuff, and I'm not afraid of talking openly about it. If you're interested in this topic, by all means read on. Let's get into it:
First, can we talk about the fear of sexually active teenage girls? How often have I found myself reading a novel where the female protagonist (usually first-person) is a shy enough girl who doesn't seem to even THINK about sex until she meets The One? I'm pretty sure that a lot of teenagers aged 17 and upwards are sexually active. Not that I encourage promiscuous, unsafe sex, but still. Is there a particular reason why the girls are always kept "pure" until that moment where they lose their virginity? What is this obsession with a girl experiencing it for the first time? And no, the male protagonist isn't also a virgin. He is allowed to be as experienced as possible, because he has to "lead" the girl on her journey. Heaven forbid a girl take the lead. Or worse, two sexually experienced (or unexperienced) young adults have sex. I just don't understand why strong female characters have to be defined by how un-sexual they are until a man comes along to get them all flustered downstairs, and the big, emotional build-up to The Sex Scene appears to be a moment that YA authors live for. There is no casual sex for the female. Which brings me to my next point:
What is with orgasms in YA? Actually, this doesn't just apply to YA literature, but romance novels in general. I know authors want to be creative. They want to "show and not tell". They want the emotional connection between love interests to be captured in the intimate moments between them. But come on. Mountain-shattering orgasms? (I'm looking at you, Maas). Multiple orgasms? THE FIRST TIME? What happened to realism, guys? What is with this flawless, extremely passionate first-time sex that ends with explosions and rainbows and all that? Where is first-time awkwardness? Are all young adults so natural at having sex, that they fall on each other and just go at it? I think this offers a lot of misconceptions and can be confusing to younger people. Which leads me to my next problem:
Consent. I know that in most of these books, it is abundantly clear that the protags are in love. It seems a no-brainer that they get those love feelings and need to get busy, but consent is never really discussed in YA. There is much clothes-ripping and spontaneous sex, and it's a little worrying that every character is up for it every single time. It's never discussed. And most of the time, it's initiated by the guy, who takes one look at the girl and then off they go. Consent, man. That's a real thing.
Linked to that is the issue of safe sex. I think I've only read two or three books, maybe four, where the two protags actually stop to- or discuss- putting on a condom. With the spontaneous sex scenes, nowhere is protection mentioned. I guess girls don't menstruate anymore? Throne of Glass is the only book I can think of at the moment where the female protagonist actually has her period, and it isn't just mentioned in one line and rushed on, either. Why is it that the issue of pregnancy is forgotten just because the build-up to the Big Moment is an author's wet dream? I'm sorry, that was too mean. But this is really worrying to me. It gives the wrong image when YA sells how amazing sex (especially the first time) is, but gives little attention to precaution. This appears frequently in contemporary YA, where the teens are a little more relatable and real-life than in books that are, say, high fantasy or dystopian. I think this needs to be looked at more.
And can we just talk about how we're hardly even given the option of being told that the protags have sex? I mentioned this in a previous blog, but I'll say it again here. I'm not crazy about the "beating around the bush" sex scenes, where it's literally all metaphorical nonsense and no sense of realism. God forbid body parts get mentioned. God forbid the female does anything other than have a mind-blowing orgasm that's barely even described as an orgasm. I know that some authors may feel uncomfortable writing full-on sex scenes. I respect that, and the fact that sex scenes may not be central enough to the plot to be described in great detail. But I think that completely and purposely evading discussing it just adds to our centuries-old fear of sex. No one wants to talk about it, or about what people actually do or like. And that is really disappointing. Censorship is also an issue for many younger people, or more specifically, their guardians. But is it really necessary to coddle teenagers so much? Wouldn't it be more effective to have realistic sex scenes, all with safe practices and consent, rather than a flowy, vague description of what could have been a sex scene, but we're not really told? I think a mix between the romantic and the realistic is a good place to start. Sarah J. Maas does a good job with this, although she does go a little OTT with her descriptions. Nonetheless, she tries to at least balance it out. No mad virginity-losing rituals.
Finally, because this is the last thing I can think of, I want to talk about masturbation and sex talk in general. Two natural things in a young adult's life. Take note, authors: teens masturbate, and they also think and talk about sex. I know no one wants a two page description of a boy or girl masturbating, but like the menstruation thing, I'd like a bit of realism. And can we just stop and mention how female protagonists are always so shy about sexual feelings? Take a look at this made-up encapsulation (courtesy of moi):
I looked at him and felt something stir inside me. Heat moved across my skin, and my face heated up as I took in his sculpted chest. I turned away, embarrassed that these thoughts were probably clearly visible. 
Girl! Just say his chest is smoking, and that you want to do naughty things with him! I mean, do you even know what sexual attraction IS? Why the surprise?! Why can guys know exactly what they want but girls have to run around like rabbits in headlights? Ugh.
Oh wait! One more thing. REPRESENTATION. There are barely any YA books, if any (I mean, I haven't read any) in which two gay young adults have sex, or two lesbian protagonists have sex. And there is no mention of bisexual characters, pansexuals, trans men or women engaging in sexual intercourse, or asexual teens and their thoughts on sex. It all seems to lead to the very cis sex scene. Very disappointing.
But, it's not all doom and gloom. When authors take the time to add some realism to their books, it makes a whole world of difference. I can't remember which book it was, but I read one last year where the two protags went condom shopping.
!!!
Um, can I hear a hell yes?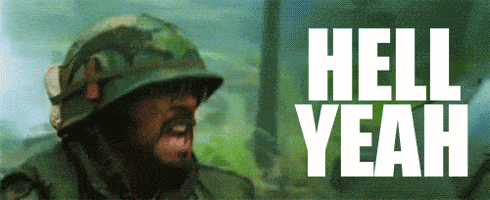 More of this, more consent, and I'll feel happy. Another book I read described a really awkward first-time encounter between two teenagers who were both sexually active, and also mentioned the taboo topic of female masturbation. Progress!
I think as time goes on, sex might be less of a cliche and will find a balance between the beautiful prose we expect from writers, and realistic teenage experiences.
---
If you've made it this far, thank you for reading! Sorry for the randomness of this blog entry. I just needed to get it off my CHEST. This all just came out. With a bang. (See what I did there? Sexual deviant, me with my puns. I'll stop now.)
Any thoughts on this topic? Let me know below. I'll have two reviews soon enough. Bye xxxx