Salutations, readers. Guess what time of the year it is? It's December, the month of Christmas! It just so happens to be my favourite time of year, for a number of reasons. This is just a small, random meander into the wonderful things about being a book-loving, Christmas baby. No, I don't mean baby as in my birthday is in December. I mean baby as in I LOVE CHRISTMAS AND EVERYTHING IT BRINGS. And here are some of the reasons why:
Picture this scene: I'm struggling through a multitude of Christmas exams (let's be honest, school never seems to end), and suddenly, they are finished. Over with. In the past. And there I am, lying in bed, on the Day After. And I turn towards my bookshelf, which harbours more TBRs than I can count on four hands. And what do I realise? I can actually read them! No need to get up and study (which is a life's struggle in itself), no need to read ten Early Modern English plays in one night (the stress, man), and definitely no need to pass my bookshelf looking like this: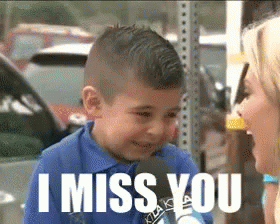 All because my reading has been suffering. So what do I do next?
I whip out the books that have been calling me like a choir of angels, and I pile them up on my desk. Pile 'em right up. And then, Christmas gets closer and closer. The weather gets colder. I stop leaving the house. Mickey Mouse PJs and hot chocolate become a constant in my life. I carry around a book with me at all times, because reading withdrawal has kicked in and I need to get it out of my system.
All the while, the festive mood is also kicking in. The classic Christmas songs we all know and love are playing on every music channel on TV. I start baking a bunch of treats, all the while crying over a particularly emotional scene in a book.
Christmas Eve arrives, and I find myself in a Santa hat and the most ridiculous jumper imaginable, holed up in several nooks and crannies in the house. Under the tree. Beside the radiator. Under my study desk. On my dog's bed (with my very disgruntled but cozy dog right beside me). And what I am doing the whole time? Rapidly reading through my romance TBRs because Christmas is just a time for the feels, you know?
And then, it's Christmas. I whip out the old VCR (yes, I still have one) and I pop in Harry Potter and the Philosopher's Stone, which just so happens to be one of my favourite Christmas movies. You know, before they got all dark and gloomy? And I get into the Harry Potter spirit, sacrificing Christmas dinner cooking to sneak in some reading of my decade-old Harry Potter collection.
It's the day after Christmas. I'm laying in a complete food coma, voice hoarse from much carol singing and Harry Potter reenactments with my very confused dog. And I ponder whether there are genies out there who can make the Christmas holidays last. And what do I have in my hands? A YA novel that has been sitting on my bookshelf since I ordered it in September. And what do I have beside me? A box of chocolates that I stole from the pantry and a Christmas cracker party hat. Is there no better life?
And then, towards the New Year, I wander around the house with multiple books, trying to get as many read before the end of the holidays. And I experience a fantastic kiss at midnight on New Year' Eve. No, not mine. I'm not that cool 🙂 But the first kiss of one of my all-time favourite book couples, because I picked up a book that I simply had to read again. And everything is cozy and warm.
And those feelings, the happy holiday feelings that I have been waiting for since August, they're the ones I carry with me into the new year. Even when I start missing Christmas. Especially when the academic year begins again, and I become too stressed and too busy to read a book a day like I would like.
These festive, rested feelings are what make Christmas for me. When I'm sitting on the couch in my Christmas socks with my favourite Classic novel in one hand, and a hot chocolate in the other, that's what I look forward to. And I sincerely hope that this month brings with it all the festive feelings and special little activities that make you feel at home, too.
Is it too early for this post? Maybe, but I don't think so. Sometimes we just need that little excited boost to keep us going. The things I described above? Those are what keep me going through the hard college work. So if you're in the midst of exams, or working overtime, or missing family elsewhere, just remember the little things that make it Christmas for you. Book reader or not. Merry December to you.
---
And that's it! I don't know where this post was going, but I'm just looking for a little inspiration to get me through to Christmas. If you have any particular things that get you into the Christmas mood, weird or small or unique to you, let me know below! Thanks for reading 🙂