Celaena has survived deadly contests and shattering heartbreak―but at an unspeakable cost. Now, she must travel to a new land to confront her darkest truth . . . a truth about her heritage that could change her life―and her future―forever. Meanwhile, brutal and monstrous forces are gathering on the horizon, intent on enslaving her world. Will Celaena find the strength to not only fight her inner demons, but to take on the evil that is about to be unleashed?
My Goodreads rating: 4 stars 
Okay. I'm a little conflicted about this book, despite the positive rating I've given it above. There's much to discuss about what I liked and didn't quite like about this book, so let's get into it.
Firstly, and most importantly, I'd just like to say that my initial rating for the first half of the book lingered at three stars, for the following reasons:
1. I can't stress enough how shocked I am at the turn this series took. I mean, I went into the first book expecting assassins and Kings and corrupted Courts and all that jazz, but it's flown directly into magic and Fae and witches and God knows what else. I don't know why I didn't see this coming; it just feels like the path being taken is completely different from what I imagined. Celaena couldn't have just been a bad-ass assassin; it's all about the magic and Fae blood. Don't get me wrong, I don't hate this change, it just caught me off guard. I mean, I LOVE how powerful Calaena is, and her scenes with fire?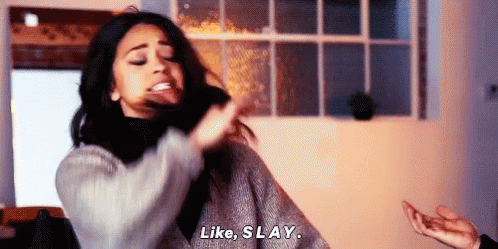 2.  I wasn't fond of Manon's storyline. It dragged the action away and I honestly couldn't care less about the War Games. That said, I think Manon and her Thirteen are freaking awesome so I don't even know what I'm talking about. Wow.
3. I love love-hate relationships as much as the next gal, and I love complicated characters too, but come on. Rowan is just AWFUL to begin with. Are we supposed to like him? He's the biggest douche-turd I've ever had to read about because he has no redeemable qualities for the first half of the book. He is mean AF and I'm not sure if I was supposed to find his "bad boy" character likeable, sexy, or cool. Because I didn't. He upgrades from a douche-turd to a slightly annoying but kinda sweet and conflicted soul later in the book, so I guess that redeems something for me. But damn. So mean.
But despite these reasons, and the fact that the book drags by extremely slowly for a good 200 pages or so, I ended up giving it 4 stars. So what gives?
Well, I admit that I was engrossed by the second half. The action picked up considerably, and some of Celaena's fighting scenes with the fire were so damn cool. Also, I have so much more respect for Dorian. And like I mentioned, even Rowan started to grow on me, the jerk. But some of the things I loved most?
Aedion and Chaol (my baby).
"They burned the antler throne, Aedion. There is no throne for her." 

"Then I'll build one myself from the bones of our enemies"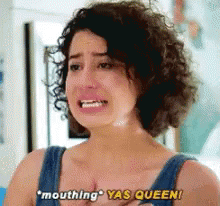 I don't know what it is about Aedion, but the development of his character, and the fact that more of Celaena's past is delved into, really picked up the book for me. I kinda wish Chaol had more of a presence in this book personality-wise, because he was there but I didn't really feel his character was present, you know? Am I making any sense? Probably not.
Oh, and that bromance scene between Chaol and Dorian? I is confused. But in a good way. Wait, what?
So, after about 300 pages of conflicting emotions, indecisiveness as to whether to call the protagonist CALAENA OR AELIN, raging at the douchiness of Rowan the douche-turd, and fangirling over Aedion, I finally agreed upon a 4 star rating. Because despite my confusion, this book kept me on the edge of my seat. And I live and breathe for that excitement.
So, I'm totally breaking my word about not continuing on with this series, because I'm a loser like that. I'll read the rest due to my chronic curiosity, and hopefully they blow my mind. I'm also hoping I know what to expect, and I should really drop whatever expectations I had based on the first book. Because the assassin story is long gone. *sobs*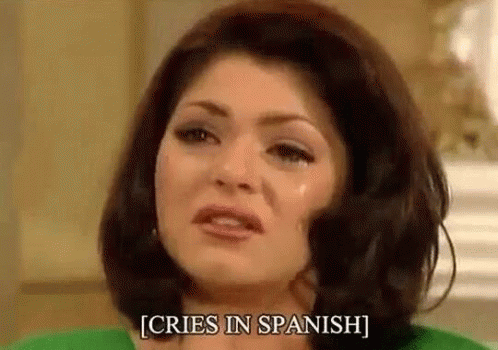 ---
And that is all for today! Any thoughts on the turn this series is taking? Let me know below. Thanks for reading!