Why, hello there! The new year approaches, the horror that was 2016 is coming to an end, and I'm looking forward to a brand new start. As it's officially the last Thursday of 2016, and I haven't done a top5s in ages because I'm lazy and stuff, I've decided to make this week's list based on the end-of-year-ness. Just to note, this isn't all I have planned to celebrate the new year transition, I have something coming up on New Year's Day but it's a secret. Shhhhhh.
So, without further ado, let's get into this special list. Today I'll be discussing my TOP 5 BOOKS OF 2016!!!!!!!!!!!!!!!!!
Can I just say that it was nearly impossible to pick just five books out of the 90+ I've read this year so far??? Well, I said it. I've had to include a runners-up list because it was THAT HARD. In no particular order here are my top picks for 2016*:
* Small disclaimer:  not all these books were actually published in 2016. Some are, but some are books that were published in the last few years that I happened to read this year. I'm not very good at keeping up with the times. Sorry   🙂 
Number 1: Winter (The Lunar Chronicles #4)- Marissa Meyer
I had to include this book because it was a brilliant finale to a series that didn't get off to a good start for me. I have a review for this book somewhere, so I won't say too much. But this absolutely humongous book (800+ pages) had me hooked from the start, and I got it done in two days, I kid you not. It was such a good conclusion novel, and I was heartbroken when I finished it. Definitely worth reading.
Number 2: Daughter of Smoke and Bone- Laini Taylor
I also have a review for this, but let's just say that I had high hopes for this book and I was NOT DISAPPOINTED. Taylor's writing style is absolutely beautiful; it just flows off the page. The premise of the novel, while not new, is written in such an original way that I was awestruck while reading it. The characters, the plot and the ending are all spot-on, and I cannot wait to read on in the series.
Number 3: United As One (The Lorien Legacies #7)- Pitticus Lore 
This is another final novel in a series that I adore. I've been reading these books for years, so it was a really special book for me to finish, and I was distraught. I loved it so much, and not many people love The Lorien Legacies series as much as I do. I was just thrilled to get to finish the journey I started about five years ago, and I couldn't leave this list without this book on it.
Number 4: The Bronze Horseman- Paullina Simons
This is a book that left me practically catatonic. I LOVED this book so, so much. Set in Leningrad during WWII, this romance tore my heart in two and slayed me. I loved the setting, the way the hardships of the war were portrayed, and especially the romance between Alexander and Tatiana. If you're a fan of romance novels, then this book is for you. I can't remember if I've reviewed this or not. I probably should get on that. Anyway, I was a sobbing mess while reading this, and it doesn't help that I kept listening to "Love Me or Leave Me" by Little Mix the whole time, which is an amazing song that also breaks my heart whenever I hear it.
And Number 5: A Court of Mist and Fury- Sarah J. Maas
I said it in my review but I'll say it again: this book FAR outshines the first book, A Court of Thorns and Roses. I hated the first one. But this? I couldn't read it fast enough. The characters, the portrayal of PTSD, the romance, everything about it just destroyed me. I read a lot of it at work for some reason, so there I was struggling not to cry like an idiot. Sigh. Such a brilliant book, and one I definitely recommend to everybody.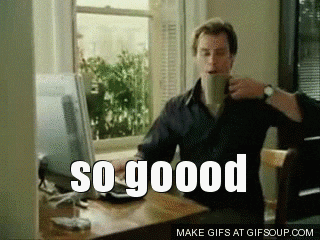 And now, for the runners-up:
Me & Earl & The Dying Girl- Jesse Andrews
A Torch Against The Night- Sabaa Tahir
I Am The Messenger- Marcus Zusak
Carry On and Fangirl- Rainbow Rowell
One Flew Over The Cuckoo's Nest- Ken Kesey
All The Bright Places- Jennifer Niven
---
And, just for a little bonus (because I've started a Movie Mondays section) here are my top 5 movies of the year!
5. Captain America- Civil War
4. Fantastic Beasts and Where to Find Them
3. Arrival
2. Doctor Strange* 
1. Rogue One: A Star Wars Story*
*Super excited reviews coming soon!
And for the runners-up:
Finding Dory
The Edge of Seventeen 
Zootopia 
Bridget Jones's Baby
Miss Peregrine's Home For Peculiar Children
---
And that's it for now! Thanks for reading, and look out for my post on New Year's Day because I'm super excited about it. Bye!