Eleanor West's Home for Wayward Children
No Solicitations
No Visitors
No Guests
Children have always disappeared under the right conditions; slipping through the shadows under a bed or at the back of a wardrobe, tumbling down rabbit holes and into old wells, and emerging somewhere… else. But magical lands have little need for used-up miracle children.
Nancy tumbled once, but now she's back. The things she's experienced… they change a person. The children under Miss West's care understand all too well. And each of them is seeking a way back to their own fantasy world. But Nancy's arrival marks a change at the Home. There's a darkness just around each corner, and when tragedy strikes, it's up to Nancy and her new-found schoolmates to get to the heart of the matter. No matter the cost.
My Goodreads rating: 4 stars 
I read this book in a day, after reading the blurb online and finding it really cool. And I wasn't disappointed. This book has an amazing premise, great writing and a great set of characters. I really hoped that I'b be able to give it a 5-star rating, but it just fell short. Let's discuss:
First of all, the plot. I loved the idea of a school for children who are recovering from a return back to the "normal" world; I'm a huge fan of the "travel to another world" genre, seen in The Chronicles of Narnia, Alice in Wonderland, etc. I really enjoyed the way the author portrayed the characters- their behaviours were altered by their time spent away, and many were depressed and wanted to go back to the "proper" world. The idea that hidden doors specially altered to each individual's needs and desires exist is amazing, and it stirred that age-old excitement I experienced as a child, after watching The Chronicles of Narnia and spending hours in my wardrobe.
You're nobody's doorway but your own, and the only one who gets to tell you how your story ends is you.
The different worlds are creative, original and well-written by McGuire. But they weren't the focus of the story. The story centres around a school for children who need to rehabilitate after they are sent back to our world. So naturally, the characters within the book range from slightly eccentric to extremely bizarre, each carrying remnants of their "real" worlds with them. I love Nancy's character, who is tired of being misunderstood by her parents and arrives at the school without knowing that others have experienced the same things as her. Sumi is a bonkers character that I couldn't help but love. And all the rest, from Jack and Jill to Christopher, were well-written and interesting to learn about. I really enjoyed reading about how the characters longed to (or didn't long to) return to their worlds, and how the doorways were so well-hidden that children often grew up with their adventures as distant dreams. I don't know why that resonated with me so much; it just reminded me of crazy childhood games and imaginary friends that I've slowly forgotten about as I've gotten older. This books strangely brings about a sense of nostalgia, even though I've never literally gone to another world.
"Now I know that if you open the right door at the right time, you might finally find a place where you belong. Why does that mean I can't go back?"

"Because hope is a knife that can cut through the foundations of the world."
I think my favourite thing about this book is how effortlessly it places characters in the LGBTQ+ community as the protagonists. Asexuality is finally (finally!) introduced and talked about, and there is also a transsexual protagonist. Representation goes a long way!
My only problems with the book (which took away a star from my rating) focus on the fact that it was too short. I appreciate that this book is a simpler kind of fantasy, where less is more and we learn as we go along, without being hit with too much at once. And I liked how the mysterious deaths of the characters propelled the story along.  But I wish we were given much more information about the worlds the children came from, and a less Cluedo-like "who did it?" scenario. I found it a little predictable towards the end, despite being completely flummoxed for about half the book. Again, it was too short to create enough suspense to be a full murder mystery novel, and the list of suspects was disappointingly small. There is so much potential to delve much deeper into the nature of the different types of worlds, and I felt like this went largely unexplored. The reason we love adventures such as those of Alice is because we get to throw ourselves into a world that is as far away from our reality as possible. I appreciate the fact that McGuire focused more on the ordinary teens and their struggles with being back, but I kind of wanted a little bit of the adventure too. Just a little.
The ending was fantastic, and overall I thoroughly enjoyed the book. It's a tiny, tiny bit like Miss Peregrine's Home for Peculiar Children (largely in name, and slightly in idea, with the school of chlildren) but at the same time it really isn't. And everyone knows I love originality 🙂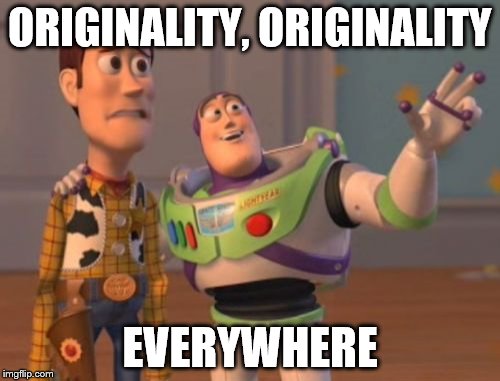 ---
So that's it for today! Thanks for reading, and if you haven't read this book yet I recommend you pick it up. I'll have a thoughts-on post up before Monday, so look out for that. Bye!