Hi there, bloggers! Notice how I put "February" in the title of this post, in April??? I have explanations, promise. Ah, I'm thinking back to the day when I wrote my very first 'wrap-up' in January and thought "this should be easy. Monthly posts. How hard can they be?" Oh, how naive was I. Quite naive. Little did I know that even a month's notice was not enough to keep me on a straight path. I failed to write a February post because 1) February was "hectic college month" and 2) I read so few books it wasn't worth its own post (see point 1 for the reason). So, I decided to mesh February and March together, because March was also a slow month. Ok, enough backstory. Let's get into it.
---
My Goodreads challenge (so far): 70 books in 2017
Books read so far: 17
Books left: 53
---
I read four books/short stories in February, and five books/short stories in March. The short stories make up the majority of this wrap-up, due to time constraints and just because they were required reading for my creative class. Let's discuss:
February
1. The Wonder- Emma Donoghue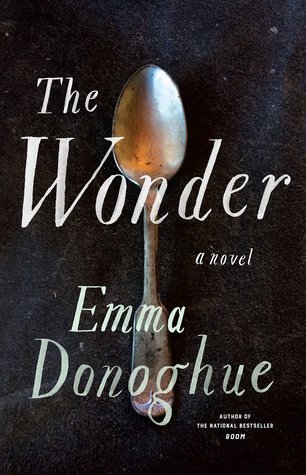 My Goodreads rating: 5 stars
This was one the best books I've ever read, and it haunted me for weeks after I finished it. It's a thrilling and creepy story about an Irish girl who has survived for months without eating a single thing, and the nurse who races against time to discover why. I have a full review here, but in short I absolutely loved it!
---
2. The Nightingale- Kristin Hannah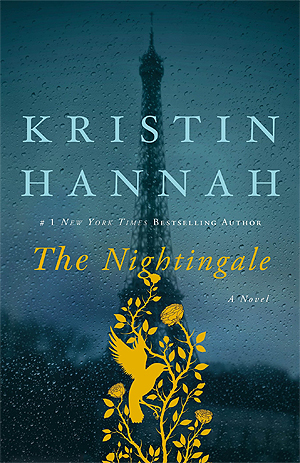 My Goodreads rating: 4 stars 
Again, another great read. Set in France during WWII, we follow two sisters who not only struggle with their relationship, but struggle to come to terms with the war in their different ways. I had some minor problems with this book, but ultimately ended up really liking it. Full review right here.
3. It Ends With Us- Colleen Hoover
This is perhaps the biggest 'surprise' novel I've read in a long time. By that, I mean the book was almost nothing like I expected it to be. From the cover and blurb I expected a romance novel with a bit of a twist and some dark elements. I got so much more. It gives a brilliant account of falling in love, its high points and- more importantly- its dangers. I wrote a full review, which you can read here.
---
4. A Rose For Emily- William Faulkner (Short Story)
My Goodreads rating: 4 stars
This is a short story I read for class with a genre I'm really not used to- Southern Gothic. I actually loved this short story and the genre; the mixture of Gothic elements set in the American South works so well, and this story was not only incredibly mysterious, but quite sinister as well.
---
March
1. The Crocodile- Fyodor Dostoyevsky (Short Story)
My Goodreads rating: 3 stars
Here's another short story I read for a class. This story is written by a Russian author, and is a witty comedy-type tale of a man who gets ingested by a crocodile. Sounds grim, right? Well, he remains alive in there, determined to continue living his life as it was. The story is a dark comedy, addressing several societal, political and economical issues in Russia. An interesting read.
---
2. The Black Cat- Edgar Allan Poe
My Goodreads rating: 4 stars
I'm starting to see a recurring pattern here. Don't worry, the short stories are coming to an end (semester's almost over and done with!) Anyway, I think I would have read this short story in my own time anyway, because I LOVE Poe. There's just something about his Gothic style that I adore, and I'm guessing it's my love of all things horror-like. This story follows a protagonist's account of the horrific events that occur after his first black cat dies. It's a great, short read.
---
3. The Kentucky Derby Is Decadent and Depraved- Hunter S. Thompson (Article)
My Goodreads rating: 4 stars
This is a bit of an outlier in this list. I don't usually read journalistic articles of this nature in my spare time, but it was recommended by creative writing lecturer as we were studying 'New Journalism' so I gave it a shot. It's a completely bonkers account of the Kentucky Derby, written in the exact opposite style of a journalistic paper. It focuses on the depraved, real-life experience of the being at the derby rather than discuss the derby itself, and frankly at times I was convinced it was fictitious. A great piece of writing, and truly hilarious in its madness too.
---
4. Lolita- Vladimir Nabokov
My Goodreads rating: 2 stars
Oh, a bit of an unpopular opinion here. This book was on my to-read list for a long time. Not for any class requirements, but for leisure. It's one of those Classics with a huge capital C. Naturally, I had to read it. And the honest truth? I hated it. I should probably have tried a little harder to find the deep, significant meaning in it to give it 5 whopping stars like everyone else (I am an English student after all), but I simply couldn't. It was incredibly difficult to read, extremely disconcerting and super pretentious in its language. This was probably the whole point, but that didn't make it any easier to read. I'll have a full review posted this week, but for now just know that I couldn't stand it.
---
5. Holding- Graham Norton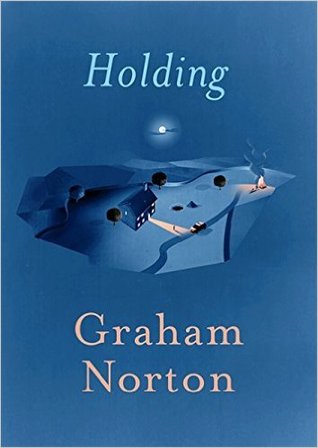 My Goodreads rating: 3 stars (3.5 stars)
This was a hugely anticipated read of mine. I adore Graham Norton, both as a talk show host and as a person, so I was super excited to hear of the release of his debut novel. Holding is set in a small Irish town, and it follows the town's reaction at the discovery of a body in a construction site. Intended to be a mystery, it fell a little short. It had some good elements, and was an enjoyable read, but just not in a way that was consistent with its intended genre. It had humour, classic of Norton's style, and I think this distracted from the 'mystery' aspect. But for a debut, it really wasn't bad. Full review out later.
---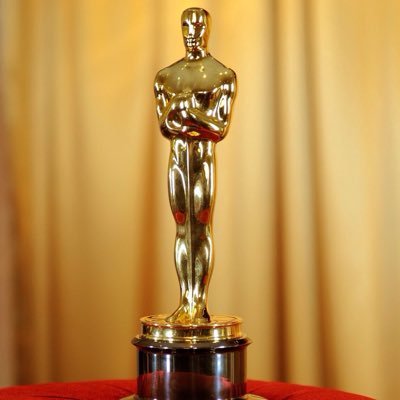 Favourite Book: The Wonder
---
And that's it! I have exams coming up so I'm already predicting that my April wrap-up will be dismal, but I'll still try to read what I can and post when the time comes. Thanks for reading!