Author: Nicola Yoon 

Series: N/A

Genre: YA Contemporary 

Format: Paperback (348 pages)

Publisher: Corgi Childrens (November 2016)

My Goodreads rating: 4 stars

Book Depository: The Sun Is Also a Star
Natasha: I'm a girl who believes in science and facts. Not fate. Not destiny. Or dreams that will never come true. I'm definitely not the kind of girl who meets a cute boy on a crowded New York City street and falls in love with him. Not when my family is twelve hours away from being deported to Jamaica. Falling in love with him won't be my story.
Daniel: I've always been the good son, the good student, living up to my parents' high expectations. Never the poet. Or the dreamer. But when I see her, I forget about all that. Something about Natasha makes me think that fate has something much more extraordinary in store—for both of us.
The Universe: Every moment in our lives has brought us to this single moment. A million futures lie before us. Which one will come true? (Goodreads)
---
Happy Monday, everyone! I'm back with another review for a book I finished over the weekend, and it's one that has been on my TBR list for a while now 🙂 Before I get into it, a bit of context: I'm a huge romantic, and I mean HUGE. Ever since I was young, I've always loved the idea of happily ever afters, true love and all those beautiful, sweet notions that we get from fairytales and novels. I live to ship characters together, no joke. And every time I see a bit of romance my heart just goes awwwwww and I melt into a puddle. So, it's clear that I was prepared to feel all sorts of feels when I started this book. And I did!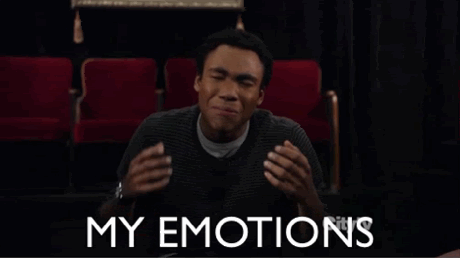 That's not to say that I didn't have a few problems with the book, but I'll discuss those last. There were definitely some discrepancies between the romantic, irrational me and the logical, cynical me. But first, what I loved:
Daniel is a Korean-American boy who is uncertain about his future, struggling to get along with his brother and trying to balance his parent's Korean ideals and culture with his American upbringing. Natasha is a Jamaican immigrant whose family is about to get deported for illegal residence in the States. When their paths cross, Daniel is convinced it's fate. So we're taken on a journey investigating the workings of falling in love, and how simple decisions can have huge influences on what happens in our lives.
The first thing I have to say is: HELL TO THE YES for diversity! I'm always looking out for authors who aren't afraid to write diverse protagonists that aren't sidekicks or expendable characters. It was, quite frankly, a breath of fresh air to have some representation of different races and cultures in a contemporary YA novel. And Yoon writes her protagonists extremely well; they aren't just caricatures of "diverse characters", they actually read like real teenagers with real links to different cultures, and particularly cultural struggles. And they are so different as characters, it was fantastic to see them clash and then slowly learn to see eye to eye. Natasha is the no-nonsense, science-oriented, logical-minded girl who doesn't believe in miracles, fate or love-at-first-sight. Daniel is the hopeless romantic, the poet who isn't afraid to look for signs anywhere until he quite literally finds them. Are you shipping these two? Because I totally did! It's always nice to read about "opposites attract", and that's what these two are. I totally love how neither of them lets cultural differences and prejudice alter how they feel for each other, despite the huge role culture plays in their lives.
There's a Japanese phrase that I like: koi no yokan. It doesn't mean love at first sight. It's closer to love at second sight. It's the feeling when you meet someone that you're going to fall in love with them. Maybe you don't love them right away, but it's inevitable that you will.
Yoon's writing style is nice. The novel was easy to read and really, really adorable at the romantic parts. The dual perspective of Daniel and Natasha worked really well; it was great seeing how their identities and backgrounds are mirrored but also different, and how contrasting their mindsets about love are. I also really liked how every few chapters took a break from their story to intersperse little bits of information about scientific and philosophical things, and other characters' stories. It fits the overall feel of the book: how we're all constantly revolving around a set of events and decisions that cause us to meet that one random person on the bus, or end up at a particular place at a particular time that leads to life-changing event…. Basically, we're all a sum of randomness that shapes our lives. This book attempts to argue for and against the role of fate and consequences, and I loved that. Personally, I'd take Daniel's side. I think things happen for a reason. I'd like to think that, like Daniel, I'll get sidetracked one day by chance and end up meeting The One.
But, on the topic of The One, here's the thing: like I said, I'm an utterly hopeless romantic, but I don't think you can know for certain that you have found that special someone in the span of one day.  I think it's possible to meet someone who you hit it off with immediately, where there's an undeniable spark that you simply have to pursue. But to call it love, especially after one day, especially at seventeen….nope. I don't buy it. This really breaks my heart, because I can tell that Yoon is appealing to the romantics in us, but I have to push back that side of me for a bit of a reality check. Love and attraction, and lust in particular, are all very different things. So I found it a little unnerving how deeply Daniel and Natasha fell for each other immediately (or, well, Daniel anyway. At first), and how forcefully the author pushed this. Do I believe that there is a set of questions that can make two people fall in love? In one meeting? No. I think time is an important factor, and although there could be that "love at first sight" moment, it takes energy and commitment to make a love story develop out of a chance encounter. Which leads me to:
The ending. This picked up my rating for the book, because it was a realistic outcome and showed me how Yoon turned the book around. For the whole novel, she asks the question "do you believe that the universe is at work to bring two people together?" and she answers it for us. If it is meant to be, it will be. And that is a truly beautiful idea. I unexpectedly burst into tears at that ending, and then I got all emotional thinking of the small things and decisions in life that cause things to happen. So, despite the fact I thought the love story was quite rushed and far too heavy for a one-day fling, I loved that ending; like I said, I'd love to believe that a chance encounter can alter your life, and if it is meant to happen, it will.
Maybe part of falling in love with someone else is also falling in love with yourself.
---
That's it for this review! I really enjoyed the book, and liked how philosophical it was. If you have any thoughts about it, let me know below because I'd love to hear them! Thanks so much for reading 🙂
-Royal Reader