SALUTATIONS! It's Tuesday evening, I'm recovering from a bout of what I think is mild heatstroke (there's a heatwave where I live right now, gasp) and I'm here with another award post! I was nominated for this award CENTURIES ago by the seriously fabulous blogger Maya @Maya Hearts Books, and I'm so sorry I'm only getting to it now! Maya is such a lovely person who always tags and nominates me, even though I'm constantly behind schedule and it looks like I'm always ignoring her! So please please PLEASE check out her amazing blog for some great book reviews, tags/awards and much more 🙂 Thank you for the nomination, Maya!
"This award is for bloggers who strive to write for everybody, and no matter how many viewers they get, make an impact on a reader. This award is an expression of gratitude to the nominee. It should be awarded to anybody that you choose deserves it, and it doesn't mean that they must have hundreds of followers and likes."
---
Here are the rules:
Anybody nominated can nominate eight other bloggers.
The nominee answers three questions posed by the nominator.
The questions you ask while nominating can be any three questions.
If any of the questions asked are offensive or the nominee simply does not want to answer, the nominee does not have to answer them to earn the award.
---
Maya's questions:
1. Why do you blog?
Great question! The truthful answer is I just wanted a platform to gush about books, with no restraints. My close friends aren't really readers, and the only person I know who reads as much as I do is my sister. But I always wanted to discover a wider community that shares my love for books, and the book blogging community definitely does! I'm so happy I started blogging 🙂
2. Which lesser-known book would you recommend to everyone?
I'm not sure what classifies as "lesser-known", and the majority of books I've read are quite well-known I think…. But if I had to choose one I feel should be more talked about, I'll go with The Strange and Beautiful Sorrows of Ava Lavender. This is without a doubt one of my all-time favourites. It is a magical realism novel about a girl called Ava Lavender who was born with wings, and it tells a story of the consequences of falling in love. If you're not fond of books that are jam-packed with metaphors and flowery language, it won't be for you. But the writing is stunning and the story beautiful and heartbreaking. Please read it!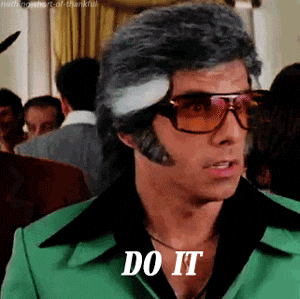 3. Can you see any books right now, as you're typing this post? Tell us about them!
Yes, I can! I have a copy of Howl's Moving Castle sitting right beside me, and it's the book I'm currently reading. Although it's technically children's fiction, I picked it up because naturally I loved the Studio Ghibli film and wanted to read the source material. I'm really enjoying it so far 🙂
---
My nominations:
Olga @Olga's Oddish Obsessions
---
My questions:
1. What are some books you wish you could read again for the first time?
2. What factor(s) make(s) a book absolutely worth reading?
3. If you could blog about any other topic other than books, would you? What would it be?
---
And that's it for now! Thanks again, Maya, I loved answering your questions and passing the award along 🙂 As always, I'm so very sorry if you've already been nominated for this or aren't interested. There's no pressure to answer my questions! Thank you for reading, and I'll see you again later in the week.
-Royal Reader