As I'm pretty sure all of you know, today marks the day exactly twenty years after J.K Rowling published her very first Harry Potter novel, Harry Potter and the Philosopher's Stone, on June 26th, 1997. Little did she know at the time that her series about a wizard named Harry would go on to become one of the best selling series in history, transform her into a famed and esteemed author, and quite literally impact the lives of children and adults worldwide.
After seven books, eight films and one prequel film (so far), a wonderful website called Pottermore, and a multitude of other novels linking to the main series, it's pretty much obvious that the words "Harry Potter" are a universally understood phenomenon. It always amazes me how such a staple book universe- the wizarding world of Harry and the others- once existed simply as an idea at the back of the mind of one woman. Luckily for all of us, she persisted in pursuing her dream of getting her idea published, followed through until she could share Harry's world with us, and after a grueling period of rejection the rest became history.
We all have our own versions of how much Harry Potter affected us. Some of us can't imagine life without it. Some of us owe a lot of our childhood imaginations to the wondrous world of magic J.K Rowling painted for us. Some of us haven't read the books yet, and some of us probably never will. That's okay. It might not be for everyone, but if you are one of the people who had an amazing experience with this series, I'm just like you! I asked for the entire collection for Christmas when I was nine years old, and to date it's the only set of books I've ever asked to receive as a gift all at once. My books came in the most beautiful box set, one that I was too afraid to even touch because it was so perfect! And eleven years later, I still own my original seven copies of the series.
Naturally, my love of the books extends to the films. My mother bought the first two films for my sister and me for our VCR, and we still have those (even though our VCR is ancient, we still watch the movies regularly!) I've watched every movie multiple times, saw the last few in the cinema, and cried my eyes out when the final movie was released. I was so excited when the Fantastic Beasts films were announced, and was transported back to my younger self and her excitement whenever the words "Harry Potter" came up! It's quite clear that Harry Potter has had a huge role in my life, and once again I can't believe that something so well-known started out in the imagination of one woman.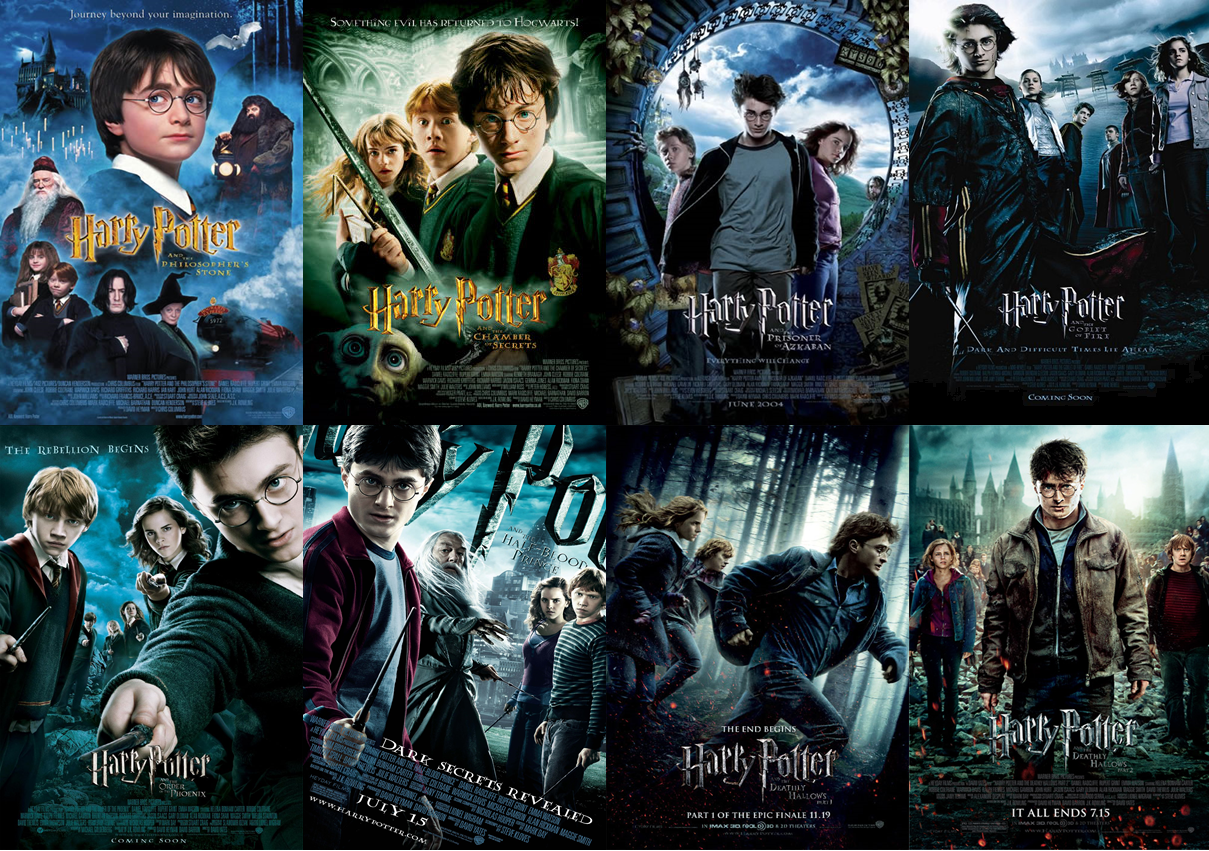 So, here's to twenty fantastic years of everything we know and love about Harry Potter, and here's to a fantastic author who allowed children everywhere to believe in magic, if even for a little while. And here's to a twenty, fifty, and a hundred more years of the Harry Potter series' fame. I won't forget how much of an impact the books had on me, and it'll literally be the first series I give my children to read in the future. I just had to write a post for this anniversary, because my experience was just so magical. A decade of my life has been influenced by Harry Potter. Thank you, J.K Rowling ❤
As cheesy as all of that was, I mean every word. If you also have a similar love for Harry Potter, I'd love to hear it! I'll definitely be re-reading the series this summer, I think it's been too long since my last read. Thank you for reading! 🙂
-Royal Reader