Hi! Wow, it's been ages since I've last posted anything, but I have a valid excuse, I swear! I'm really behind on reviews, etc. because I've had a hectic two weeks, between moving house, training and working. So I'll be back in full swing by tomorrow, but for now I'll post this long-overdue June wrap-up! Overall, June was a better month than April and May, but still slower than I would have liked. That's okay. July will probably be the same, because as I said I've been moving house and I'll be going abroad in about two weeks. Ahhh, 2017 is a slow, slow year. But I must remain positive!
---
My Goodreads challenge: 70 books in 2017
Books read so far: 37
Books left: 33
Number of books read (June): 7 (including one re-read)
---
So, six books (seven if you count the one I read twice) read in June. Not terrible! Not great either, so I'm hoping that by August I'll have a bit more books under my belt. Here's what I read last month:
1. Strange the Dreamer- Laini Taylor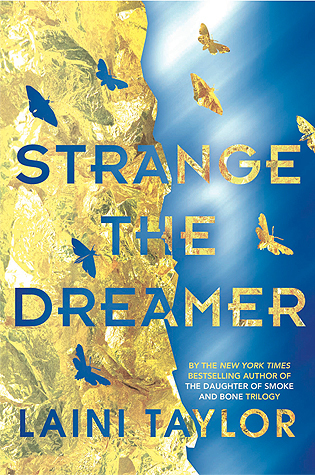 My Goodreads rating: 4/5 stars
I loved this book. Although I would have loved to give it five stars, I didn't because I felt the emphasis on beautiful prose took attention away from the plot, which moved quite slowly. The story, however, is wonderfully original and totally Laini's style: Lazlo Strange has grown up dreaming about finding the mysterious city of Weep, which cut off communication with the rest of the world for reasons unknown. What he finds there, the history of the Gods, confirms everything he could only imagine. I love Laini Taylor, and I was hugely excited to read this novel. Find my full review here.
2. And I Darken (The Conqueror's Saga #1) – Kiersten White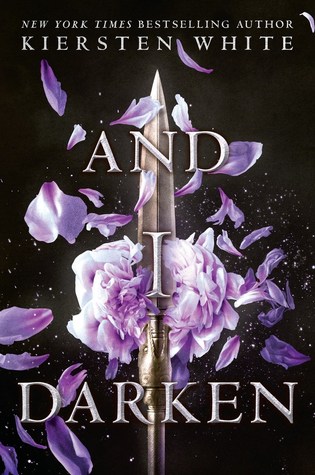 My Goodreads rating: 3/5 stars
This was one of my most anticipated reads, because I heard so many good things about this book. Some of my favourite book bloggers/vloggers were singing this book's praises, and I can see why they found it amazing. I just simply couldn't. The story and setting is awesome: it's marketed as a historical fiction novel, a retelling of the tale of Vlad the Impaler, and it is set in Wallachia (now Romania) and the Ottoman Empire (Turkey) in the 15th century. While I liked the characters, and loved the start of the book, I found myself growing increasingly bored and frustrated while reading. My full review can be found here.
3. Snow Like Ashes (Snow Like Ashes #1)- Sara Raasch
My Goodreads rating: 4/5
I know this book has been around for a while, but knowing me, I always get to the popular ones late! This book isn't the most original book I've ever read, nor is it outstanding in any way, but it was a surprisingly enjoyable and well-written book about a girl called Meira, whose whole life has led to one thing: reclaiming her Kingdom, Winter, which fell when she was just a baby. The book has elements from pretty much every other YA Fantasy, but the characters are awesome and the story is exciting. Full review here.
4. Gemina (The Illuminae Files #2)- Amie Kaufman and Jay Kristoff
My Goodreads rating: 5/5 stars
I said in my Illuminae review a while ago that, although I absolutely adored the style of the novel, I just couldn't get into the story. That was because I felt it wasn't taken as seriously as it could have been. I mean, a space opera set in the future, written entirely in the form of emails, report files, online pages, etc? That's awesome! But it was too jokey and informal for me. Now, with Gemina, I knew what to expect. And although I was bracing myself, I really didn't expect to love this book so much. But holy crap, was it an awesome read! It takes place pretty much straight after Illuminae, and it has so much more going on. I'll have a full review soon.
5. Everything, Everything- Nicola Yoon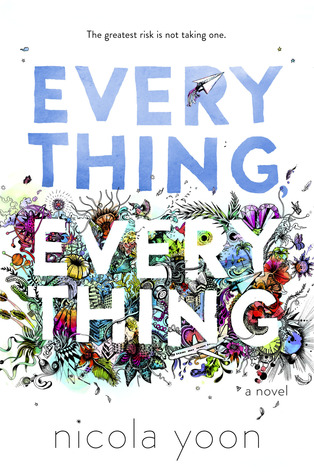 My Goodreads rating: 4/5 stars
This was another book that had all the hype and drew my attention immediately! I recently read Yoon's other book (The Sun Is Also a Star) and I really liked her writing and diverse characters. Everything, Everything follows a girl who has a rare disease which forbids her from leaving the protection of her home. When the new neighbours move in, she finds herself falling for the boy next door, and for the first time longing to properly experience the outside world. This book was adorable and a nice, quick read. I did have some problems with it, which I'll discuss in an upcoming review, but it was still a sweet book with great characters!
6 and 7: Howl's Moving Castle- Diana Wynne Jones
My Goodreads rating: 4/5 stars
It's taken me so long to finally read the book source of one of my favourite Studio Ghibli movies of all time, but I'm glad I did! I read it twice, because there were subtle hints I missed the first time round. Howl's Moving Castle is a children's book following a girl named Sophie, whose life as the eldest child is doomed for monotony until she encounters the Witch of the Waste and becomes acquainted with Wizard Howl, the infamous magician with a bad reputation. I'm debating reviewing this, even though I liked it, but might instead do a "Book vs Movie" post. The novel is really quite different from the movie, fantastically nuts, and I liked both equally. I will say that book Howl is absolutely hilarious though, and I have quite a crush 🙂
---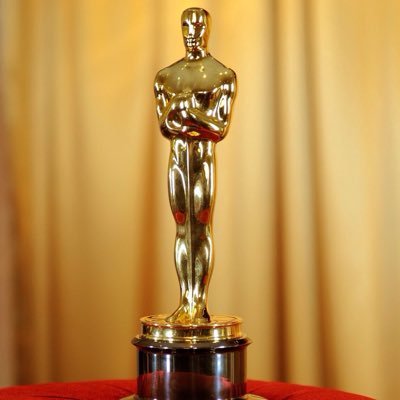 Favourite book: Gemina
Runner-up: Strange the Dreamer
---
And that's it for today! I'll be busy next week writing reviews for the books mentioned above, and playing catch-up. I'll also have a Movie Monday post tomorrow, hopefully. As always, thanks so much for reading, and if you have any thoughts on the books above, I'd love to hear them!
-Royal Reader