Author: Nicola Yoon

Series: N/A

Genre: YA Contemporary 

Format: Hardcover (307 pages) 

Publisher: Delacorte Books for Young Readers (September 1st 2015)

My Goodreads rating: 4/5 stars

Book Depository: Everything, Everything
Goodreads Synopsis:
My disease is as rare as it is famous. Basically, I'm allergic to the world. I don't leave my house, have not left my house in seventeen years. The only people I ever see are my mom and my nurse, Carla.
But then one day, a moving truck arrives next door. I look out my window, and I see him. He's tall, lean and wearing all black—black T-shirt, black jeans, black sneakers, and a black knit cap that covers his hair completely. He catches me looking and stares at me. I stare right back. His name is Olly.
Maybe we can't predict the future, but we can predict some things. For example, I am certainly going to fall in love with Olly. It's almost certainly going to be a disaster.
---
Hi again! Time for another review (I'm being good and not neglecting my blog for once!) and this time it's for a YA contemporary romance by one of the most popular authors out there right now, Nicola Yoon. I recently finished The Sun Is Also a Star and I really enjoyed it; Nicola is a brilliant author, and I love how she makes the effort to write actual culturally and racially diverse characters, not just thrown-ins. Not that other authors don't do this, but it just feels like a lot of novels include "diversity" in the form of sidekick characters or throwaways. I won't go into rant mode right now, but I applaud Yoon for shaking things up for representation 🙂 🙂
Everything, Everything follows a girl named Madeline, who was born with an extremely rare immune disease that prohibits her from leaving the protection of her home. In her seventeen years, she has never been outside, and has never interacted with more than half a dozen people face to face, yet she never truly yearned to go outside until the new neighbours move in. Here, we meet Olly. Parkour-loving, dressed in all-black, with a family life that isn't great, his interactions with Maddy offer an escape. And voila, romance blossoms.
I was happy before I met him. But I'm alive now, and those are not the same thing.
Can I just say how much I love the idea? The fact that Madeline has to live her life in the bubble of her home is so heartbreaking. But I think the biggest problem I had with this book is that it takes a fascinating idea – a girl who can't physically interact with the world – and makes it a lighthearted romance. The possibilities for something a little grittier, and a little more emotional, are endless. I just feel like YA authors who only plan to write love stories should keep it simpler, because there's a lot of potential for ideas like this one with the right skills and genre. That being said, I did give the book 4 stars. Why? Well, because of the lighthearted little romance. #hypocrite
The chemistry between Maddy and Olly is brilliant. I wanted so badly for them to talk face to face, to be together, and for a miracle to happen so Maddy could go be with him. Yoon has a flair for writing cutesy romantic scenes, and although she borders a little bit on the insta-love side, I don't mind. We all need a couple to root for. That's what I believe, anyway. #hopelessromantic
The book is a nice, quick read. I had it finished in one sitting, and it was a great way to kill an afternoon. And damn it, Yoon made me cry. Again. I'm watching you, Yoon.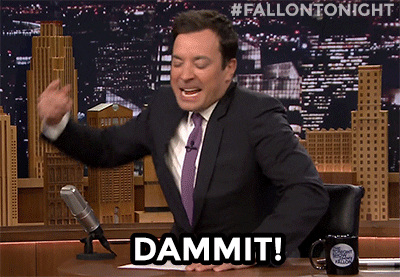 I think contemporary reads are my least go-to genre, because although I love romance, I like other things to be going on as well, with romance as a subplot. But Everything, Everything had enough going on to keep me interested, between Maddy's mysterious disease, to her relationship with Olly and her mother, to her thoughts about the outside world. She's definitely a great protagonist, and I liked being inside her head as she longs to do things other teenagers can.
Just because you can't experience everything doesn't mean you shouldn't experience anything.
As for complaints about the book, I have a few. I'm starting to see a "diverse romance pattern" emerging. I just hope Yoon doesn't make it a habit, writing the cutesy contemporary romances with diverse characters just to be the author who's known for it. It's a ridiculous complaint, I know! I just finished praising her for incorporating diversity! But as a mixed-race girl, as much as I love some representation, I start to notice when an author actively draws attention to the race of her characters, especially when it doesn't really matter. Does that make sense? Ok, I'll stop talking now, because I sound very anti-diversity right now. Crap. I'd also like to see Yoon write something a little heavier, because like I said, it's one thing to have good ideas like she has, and another to write them much safer than they have to be. She's a great writer with potential for more. The novel moved a bit too fast, and the threats we were made to believe existed didn't seem to play that big of a role as the novel progressed.
Finally, I'll just discuss the ending. I won't spoil anything, and although I liked it, I kind of think it was a cop-out. At least, there wasn't much of a build-up to it, and it fell a little flat. For fans of YA contemporary romance, I can see how it would work and be really exciting. But a lot of the books I read aren't as mild as this, so I think the impact was lost on me. That doesn't mean I didn't like it! After being so emotionally invested in the romance, I was sucked along into the feels with that ending.
So, would I recommend it? If you loved The Sun Is Also a Star, then I definitely think you'll love this. I can see what all the hype was about, and I enjoyed spending my afternoon reading this book. Also, the movie looks freaking awesome and I can't wait to watch it! And I know everyone and their grandmother has probably already read this book, but if you haven't, I'd say give it a try. I can't be the only one who's always late to the reading party 😉
---
That is it for now, thank you very much for reading! If you have any thoughts about the book, I'd love to hear them! Until next time 🙂
-Royal Reader