Wow, it has been AGES since I've last posted anything! And it's been centuries since I've posted a book/blogger tag, which is inexcusable because I've been tagged for lots of things by some amazing bloggers, and I'm only getting to those now!
I was tagged for the awesome My Life in Books Tag by not one, but two seriously fantastic bloggers: Laura @thebookcorps and Nadwa @Painfully Fictional! Thank you so much for tagging me, and sorry it's taken me so long to get to it! Please check out these two wonderful blogs, because both Laura and Nadwa are lovely people who write some amazing book reviews, book tags and more!
This tag was originally created by One World, Too Many Pages. 
---
A Book for Each Initial 
P- Pandemonium by Lauren Oliver
R- The Raging Quiet by Sherryl Jordan (shout-out to Laura, the only other blogger who seems to know this book!!)
I- I Am Number Four by Pittacus Lore (yeah boi)
N- Numbers by Rachel Ward
C- Carry On by Rainbow Rowell
E- Empire of Storms by Sarah J. Maas
S- The Strange and Beautiful Sorrows of Ava Lavender by Leslye Walton
S- Saving June by Hannah Harrington
*Quick shout-out to my name, one of the worst names given to a child, ever. Apparently my name is on a banned names list in New Zealand? Thanks, mom and dad 😀 😀
---
Age – Count Along Your Shelf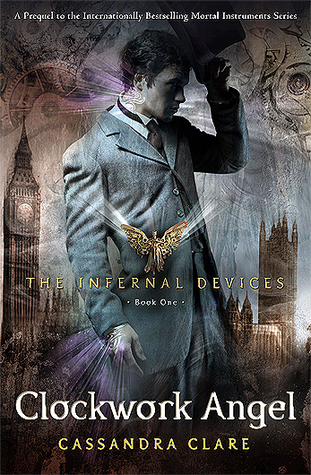 I'm 20 (woooo! woooo? woooo….) and the 20th book on my first shelf is Clockwork Angel by Cassandra Clare. I'm total trash for The Infernal Devices, and was totally obsessed with them back in the good old days when I first started reading them. I'm pleased that I get to mention it here 🙂
---
A Book That Represents A Destination You Would Love To Travel To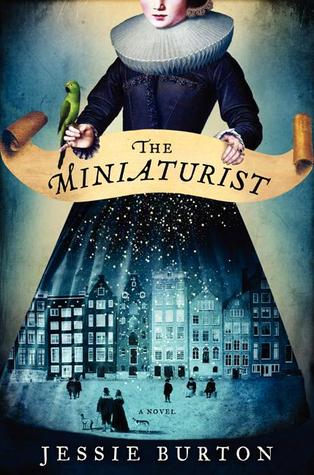 This book is set in Amsterdam, and that is one of the cities I have always wanted to visit! Granted, the book is set in the 17th century, and I'm sure Amsterdam was quite a different city back then, but regardless it's a beautiful city and on my "must visit" list.
---
Favourite Colour
Blue is my absolute favourite colour, and pretty much every shade catches my eye. So when I see a book with a beautiful blue cover, I stand there stroking and admiring it, whispering about how gorgeous it is, until a member of staff at the bookstore comes over to stop m-
I've said too much. 
---
Fondest Memory Of
I'm not really sure how to answer this, because I've loved so many books that I've read, but I think I'll go with an obvious one: the Harry Potter series. I keep mentioning these books on my blog for good reason; I think they're the first set of books I was properly obsessed with, and I got the entire box set for Christmas when I was 10 or 11. They really had a huge influence on my childhood, because I was quite spirited and loved make-believe and magic 🙂
---
Most Difficulty Reading
I'm the kind of girl who very, very rarely leaves a book unfinished. I don't know, maybe it's my pride, but I hate giving up on books unless I have time constraints or they're just unreadable to me. So I'm only considering books here that I have forced myself to finish, and one of those is Lolita. Too hard, man. I just couldn't find any redeemable qualities.
---
Which Book In Your TBR Pile Will Give You The Most Satisfaction/Biggest Sense of Accomplishment?
I have heard nothing but love and praise for this book, from basically all my favourite BookTubers, bloggers, and the general reader public! I've had this on my shelf for a year and I've just started to read the Shadow and Bone trilogy, because I want to get to know the world before I read this book. I'm so excited to get to it!
---
I tag:
Olga @Olga's Oddish Obsessions
As always, no pressure to take part and I'm sorry if you've already done this tag! It was really fun to do, so thank you once again to Laura and Nadwa 🙂 I might as well stick this in here, because I'm not sure if I'll have the time to post again tomorrow: I'll be taking a week-long break from tomorrow because I'm travelling to Edinburgh, Scotland for a holiday! I'll be back in full swing next Monday.
Thank you for reading, and until next time 🙂
-Royal Reader