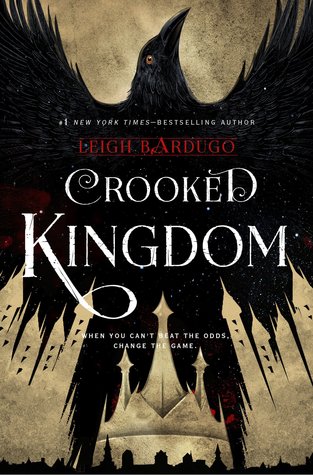 Author: Leigh Bardugo
Series: Six of Crows (book #2)
Genre: YA Fantasy
Publisher: Orion Children's Books (September 27th, 2016)
My Goodreads rating: 5 stars and 1000 crying gifs
Book Depository: Crooked Kingdom
Goodreads Synopsis:
Kaz Brekker and his crew have just pulled off the most daring heist imaginable.
But instead of divvying up a fat reward, they're fighting for their lives. 
Double-crossed and badly weakened, they're low on resources, allies and hope.
While a war rages on the city's streets, the team's fragile loyalties are stretched to breaking point. 
Kaz and his crew will have to make sure they're on the winning side… no matter what the cost.
---
Why, hello there! So, there I was at 3 a.m., having spent the entire day reading this god forsaken book. And I swear to all that's holy that I cried for the entire final third of the book, as well as a good thirty minutes after I finished! I haven't been this upset since I finished ACOWAR, and that's saying something. I was not emotionally prepared for all these feels, and rather than working on a college assignment that's due soon, I dropped everything to write this review. Oh Lord, I'm tearing up again.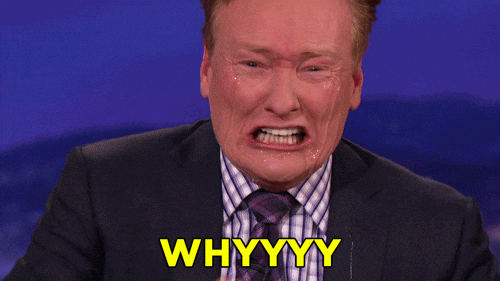 So, after the expectations built up by Six of Crows, can I safely say that this book delivered? Yes, yes I can. In fact, in terms of emotional impact, it far surpasses its predecessor. I can't get over how different these books are from the Grisha trilogy; Six of Crows and Crooked Kingdom completely outshine the previous trilogy and my only regret is that I couldn't bring myself to finish the original three before reading this duology. Some character intros and references went over my head, but that's okay because the books still kicked ass.
Where do I even begin? Well, the book picks up right where Six of Crows left off, and we're not even given a moment to catch our breaths before we're thrown headfirst into crazy action and mad scheming. I really loved the heist element of the first book, but now that I've gotten to know the characters a bit, it was brilliant seeing them band together for an even grander mission: get Inej back and destroy their enemies in the process. There is so much plotting and general bad-assery that I swear to god, if no one turns this into a movie, I will! Leigh has such a fantastic way of writing; she carries the action amazingly while also paying attention to crafting the story into something really beautiful. I'm going to get the entire book tattooed on my body because it's that quotable. Not really, no. But you get what I mean!
"Fear is a phoenix. You can watch it burn a thousand times and still it will return." 
Our favourite group of misfits is back with a vengeance, and though I enjoyed their teamwork in Six of Crows, I LIVED for it in Crooked Kingdom! The companionship, humorous banter, genuine affection and even romance between the characters are to die for. Can they adopt me, please??! Character development plays a huge part in the book; learning to fight one's demons is something that affects every single one of the characters, expecially Kaz (my baby).
"I would have come for you. And if I couldn't walk, I'd crawl to you, and no matter how broken we were, we'd fight our way out together-knives drawn, pistols blazing. Because that's what we do. We never stop fighting." 
You can't have a team of criminal masterminds without the OG criminal mastermind leading them, and sexy-yet-terrifying Kaz Brekker once again proves why he's the baddest of the bad. Seriously, my jaw hung open too many times to count because of some of the things he said and did. But he also learned to trust the others along the way, and open up more. Fractionally.
"You don't look like a monster."
"I'll tell you a secret, Hanna. The really bad monsters never look like monsters." 
I forgot to mention this in my last review, but Leigh Bardugo has earned some serious brownie points for her kick-ass representation! Here's a perfect example of how diversity can fit seamlessly with a story; there is no special attention needed, nor any glaring signs or unnatural pointers that scream "LOOK AT DA DIVERSITY!!!" We have characters from all walks of life, with completely different backgrounds and physical appearances as well as sexual orientations, and they are never made into a spectacle. I love it! There is some swoon-worthy romance that isn't treated as a debacle, homosexual characters that aren't demonised, and that is honestly so refreshing. Speaking of romance, unlike many YA novels, this one knows how not to flood its plot with unnecessary romance. When lives are at stake, lives are at stake. Readers aren't insulted with unnecessary romance cliches. Thank Christ.
I will say that my only criticism would be that the plot drags in places, but it's completely made up for pretty quickly with some serious gang-war action. And I won't spoil anything, but the finale of this book is EPIC. I'm still reeling, and I ain't gonna lie: I'm silently crying right now (but it's okay. It's all okay. Leigh Bardugo, you've torn my heart out and eaten it, but it's okay. I forgive you. What? Nope. Can't do it. GOD DAMN IT, LEIGH! I trusted you!) I really didn't expect everything to be fine and dandy with stakes this high, and frankly I would have been disappointed if everything was wrapped up neatly with a bow, but still. I DID NOT ASK FOR THIS POST-SOBBING HEADACHE, OK???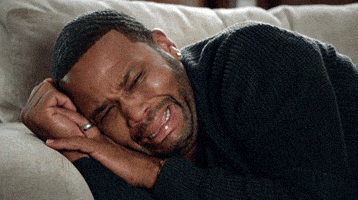 So, an hour later, I'm still shooketh to my core(th). The ending was perfect, and I wouldn't have had it any other way. If you haven't read this book yet, please do. But be warned, you may have periods of extreme distress, dizzy spells, and all the symptoms of #FEELS, but it's damn well worth it. Hats off to you, Leigh Bardugo. Hats off.
"I have been made to protect you. Even in death, I will find a way." 
---
And that is it! Did this book destroy anyone else? What did you think of the duology? I'd love to know! As always, thanks for reading. Until next time 🙂
-Royal Reader