Good morning, good morning! Well, it's afternoon now but whatever. Look at me, actually writing blog posts and shit with some semblance of consistency…. It's official, the world has ended. Save your pets and your books, guys. This is some serious stuff.
Anyways, because I'm in my final year in college (FUCK) and am being swamped with work, my reading has been slowwwww. So I'm legit running on empty when it comes to having blog posts to actually write. Until I get my time back to read more books, I'm going to attempt some tags because why not? They're fun! Anyways, today I'll be doing the Why I'm a Reader Tag! I wasn't actually tagged for this but I saw a BookTuber do it and it looks fun so…. yeah. I tagged myself and I'm going to do it too, dammit! #nojudgement
Let's do this!
---
The Questions:
1. Choose one word to describe yourself as a reader.
I'm going to go with "excitable". I get very emotional and reactive when I read a book I like, for example: fangirling to high heaven during a particularly *cough* romantic book, or crying hysterically during a heart-wrenching clusterfuck sad book. I can't sit still, basically. Also I get very obsessive if I'm extremely invested in a story. Basically, my answer to this question is that I'm nuts and need help.
2. What is the first book that made you fall in love with reading?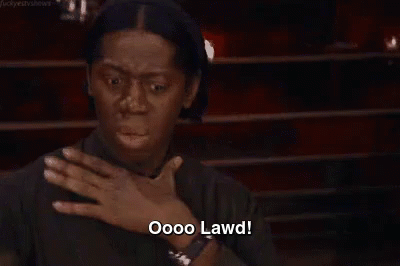 This is extremely hard to answer, because I started reading quite young. It could be anything! I'm just going to take a quick trip to destination Goodreads to see if I can find anything…
*Elevator music*
Well, that did fuck-all. Anyways, it's hard to pin-point one specific book, but something did come to mind after a bit of thinking: I had this Disney book when I was like six that included the stories of Snow White, Cinderella, Sleeping Beauty, Beauty and the Beast, The Little Mermaid, and Aladdin (well, Jasmine) in that order, I remember lol. I was obsessed. I used to pull it out and read it over and over because I love Disney, I love the Princesses, and it was a beautiful book that played music if you pushed a button in it ❤ Where the hell did my parents find that thing, anyway???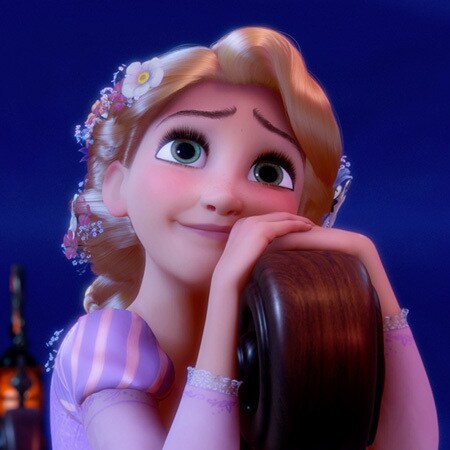 3. Hardback or Paperback?
Look. I am a student, which means I am stingy. Okay, I work too but I'm still stingy by nature. So the day I decide to pay more for a hardback over a paperback will be a truly strange day. I prefer paperbacks because they're cheaper, easier to carry around, and don't almost break your nose when you drop them on your stupid face while reading in bed 😀 Also, although hardbacks are beautiful and all, the dust jackets are a literal pain in the ass.
4. How has reading shaped your identity?
To answer it simply, reading is who I am. Okay, that's not that simple, but you get what I mean. It has shaped the way I think and evaluate things, it has helped form my writing skills and language skills, and it has brought me so much joy all these years. It helped build my imagination as a quiet child who didn't really like to speak, and I can't imagine a world in which the person I am is not a reader.
5. What book do you read when you want to be comforted?
Confession time: I don't usually read if I'm searching for comfort. I mostly log onto le Youtube and watch funny videos, or write some poetry. Or maybe do some colouring (you heard me) or yoga. But, if I do get the inclination to sit down for a few breaths with a book close at hand, I usually pick up books like ACOMAF or something dumb like Twilight to read over the scenes I like 😀
6. Who influenced you or taught you to be a reader?
Time to get sentimental.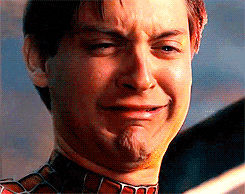 So, I moved countries as a young child and didn't speak a word of English. My first Primary School teacher introduced me to reading as a way to help me learn, and then my mother and father always encouraged me to keep reading by buying me books, getting me my first library membership, etc. So, I guess I owe it to them. But I don't think any of them had imagined I'd latch onto books like a leech, so I guess it's a bit of a self-taught thing too 🙂
7. Describe your dream reading lounge.
Oh, Jesus. I have so many! If I could pick one, my ideal scenario would be like in those pictures you see where there's floor-to-ceiling bookshelves lining the walls of a room, with a little nook by a window in between them to sit and read. I'll have lots of candles and warm lighting, and a blanket. Something like this:
If only……
8. What book changed the way you saw the world?
It's so hard to choose just one, so I'm going with three books that had a particularly strong effect on me. I choose The Diary of a Young Girl because it was the first time I got to understand the horrors of WWII in novel form; I choose Roll of Thunder because it hit me really hard, reading it in school. It's a wonderful book about racial injustice, definitely worth reading. And finally, 1984 needs no explanation. It's a heartbreaking depiction of a dystopian society that left me reeling for days.
---
And that's all! I'm not going to tag anyone because I low-key just saw this tag and decided to go for it, but if you want to do it go ahead! Thanks for reading 🙂
-Royal Reader