Salutations, lovely fellow bloggers! I'm back again with another random post that is not a book review; like I said in my last post, because of college commitments, I'm biding my time until I can sit down and read books again and review them 😦
Anyways, today I was staring at my bookshelf (for some reason) and I totally spaced out; my eyes then happened to glance at a book that I really wish I had fallen in love with but simply didn't. Then it got me thinking of all the other books that had ended up being underwhelming for me, despite insane hype from the reading community. Naturally, I always love gushing about books I like, but every so often a book I was looking forward to breaks my heart. And while I don't like bashing books (because I love books), it doesn't mean that I can't call out the books that left me with a sour taste in my mouth.
I thought it would give me some much-needed closure to get this off my chest, because to this day I'm still feeling slightly resentful that I was robbed. I'm just joking! The truth is I'd just like to throw some books out there and see if I'm the ONLY ONE who didn't understand why they were so well received. A bit of a disclaimer: this will be slightly ranty, but it is solely my opinion and although I didn't enjoy these books, I'm 100% not bashing you if you did!
So, what books have made my list??
---
Number 10: A Court of Thorns and Roses – Sarah J. Maas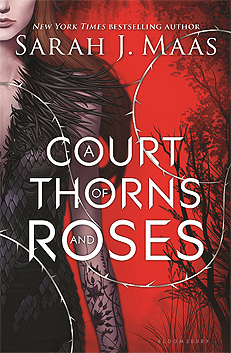 My rating: 3/5 stars    Review
The verdict: What can I say? Back in the day before the amazingness that is ACOMAF existed, ACOTAR was the latest SJM craze. And boy, were people falling all over themselves praising this book. And I was intrigued: a Beauty and the Beast element? Yes! New Adult fantasy? Fuck yeah! But what I got instead was a very inconsistent story with a terrible insta-romance. The last third of the book saved my rating from plummeting to -10.
Number 9: Red Rising – Pierce Brown
                                                       My rating: 2/5 stars    Review
The verdict: For a book with such a high average rating (4.26/5 stars!) and such rave reviews, I fully expected to love this. But nope, I found it tedious, the writing very robotic and mechanical, and the book basically felt like a mix and match of so many other novels (enough so that I almost felt it was plagiarised). Really didn't enjoy this one.
Number 8: The Girl On the Train – Paula Hawkins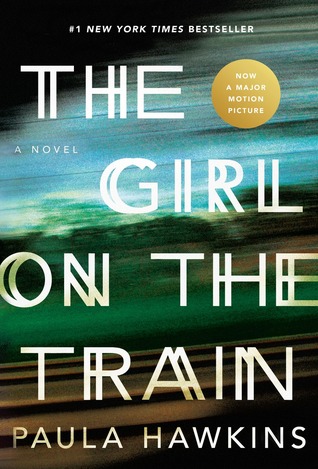 My rating: 3/5 stars    Review
The verdict: The only thing I can say about this is that it's an example of a thriller that didn't work for me, in any way. The story was intriguing enough, but the writing was soooo irritating holy shit (overuse of commas almost made me tear my hair out!) and every character was diabolically unlikeable. Every. Single. One. And I know it's unrealistic to expect everyone to be a Mary Sue or Gary Stu, but honestly. Not a single person that wasn't a horrible/irritating human being?? Really???
Number 7: The Night Circus – Erin Morgenstern
My rating: 2/5 stars   
The verdict: This one broke my heart. It really did. And the reason I was most let down is because I feel I was promised one thing and given something entirely different. The writing was beautiful, granted, but the plot….what plot? It went nowhere. There was no grand magical battle in sight, and the book kind of meandered. What I'm wondering is why the hype was so big. I think the subtle approach in the novel – and the gorgeous writing – is what had an impact on people. Had more actually happened in the novel, I would have been fully on board.
Number 6: And I Darken – Kiersten White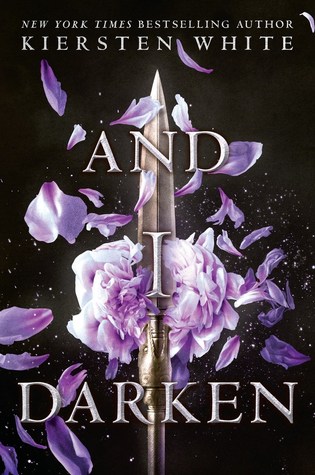 My rating: 3/5 stars   Review
The verdict: Everyone and their grandmother was talking about this book on BookTube, and after reading it I just couldn't understand why. I loved the premise, was really looking forward to seeing where the plot went, but was ultimately let down by the book in the end.
Number 5: This Savage Song – V.E Schwab
                                                        My rating: 3/5 stars   Review
The verdict: Honestly, I haven't got much to say other than this was a huge 'meh' book. A really huge 'meh' book. I keep hearing amazing things about V.E Schwab and I heard amazing things about this book, but ultimately I was underwhelmed by the simple writing and the confusing AF story.
Number 4: Shatter Me – Tahereh Mafi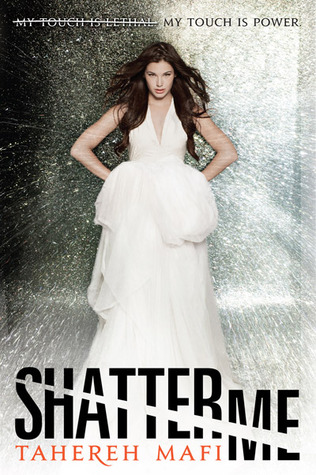 My rating: 3/5 stars   
The verdict: I'm still wondering what it is about this book (and trilogy) that is worth the hype and popularity. Thinking about it, I probably would have enjoyed this book at 14 or 15, but after succumbing to the hype and reading it last year, I did not find it spectacular in any way. The writing, story and characters were all #hellnaw and I was basically left wondering what on earth was going on the whole time.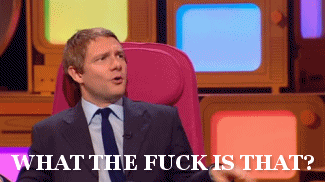 Number 3: An Ember in the Ashes – Sabaa Tahir
My rating: 3/5 stars   Review
The verdict: I cannot, to this day, understand how this book got more than a 3 star average rating. It is marketed as a very edgy, very brutal novel, but I simply thought it was a re-branding of everything done before. Plus it reads very young, and I couldn't take it seriously at all. That being said, I loved the sequel so fucking much! Thank GOD I didn't abandon this series right then and there.
Number 2: Angelfall – Susan Ee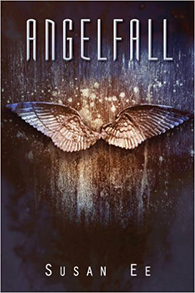 My rating: 3/5 stars   Review
The verdict: This is one of the most heart-breaking instances of "I wanted to love this book but I was betrayed." I think it's my fault, because what I gathered from reviews was that this book is totally original, dark as hell, and an awesome take on the angel genre, etc. It was so average though! Nothing about it screamed originality, and in fact I forgot I was reading about evil angels for long periods of time because the plot was all over the place. I'm still upset about this.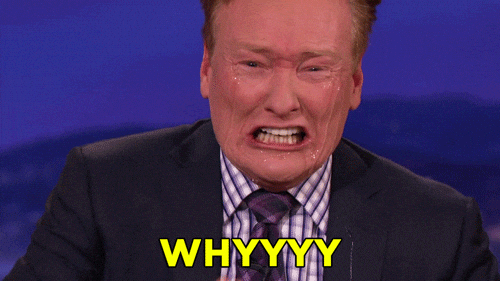 And, for my number 1: The Martian – Andy Weir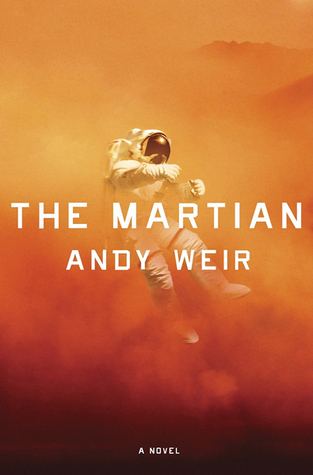 My rating: 2.5 stars   Review
The verdict: This is probably a shock, I know! I just realised that this may be a serious unpopular opinion, but I need to get it off my chest. I know that this book tops a lot of people's 'favourites' list, and I did watch the film and really liked it so I do find the story enjoyable in one way, at least. But I will never for the life of me understand why this book is lauded as a masterpiece. Never. For one thing, although the idea is FANTASTIC, the execution is one of the worst I've ever read in my life. It's clear that Andy Weir knows his science stuff, so maybe he should have stuck to that and not attempted travelling down a literary path. The entire novel was just a science manual on how to fix shit and survive in space, there were bad jokes littered everywhere, none of the characters spoke or acted like real people, and I found Mark Watney's attitude to his predicament completely unbelievable. As a psychology student, I would have loved to see the dark side of utter isolation start to show its effects on Mark, but he did not react like a human being would at all. I think he cried once. Ummm…
And as a side note: I completely understand that people have different ways of dealing with disasters and stress. So is it completely implausible that Mark would not panic and simply find a solution to every single issue he faces with pure scientific knowledge alone? Of course not. But it's unrealistic, is all I'm saying. Sorry, The Martian fans.
---
And that's it! Wow, reading over this I've just realised that I was beyond harsh. I'm sorry if any of my comments offended any of you, it's not personal and if any of those books are your favourites then that's alright! I just couldn't get behind the hype at all, and whenever I see praise being thrown around I'm looking a little like this: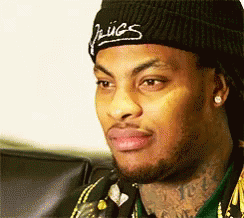 So, did any of these make your list? Am I completely trippin' and in the minority? I'd love to know! Thanks for reading! 🙂
-Royal Reader