It's Saturday, yay! I was going through some of my old posts and critiquing everything I've ever written when I saw a comment, dated from way back when, from the amazing blogger Olga's Oddish Obsession (check out her blog, she's hilarious!), nominating me for this award! Alarm bells went off, because I completely had a plan to do it but got sidetracked by life, work, and college. So I've finally sat down with a nice cup of tea and I'm going to the answer the questions today (sorry!)
The awesome original creator, Okoto Enigma, had the idea for this award for the following reason:
"Mystery Blogger Award" is an award for amazing bloggers with ingenious posts. Their blog not only captivates; it inspires and motivates. They are one of the best out there, and they deserve every recognition they get. This award is also for bloggers who find fun and inspiration in blogging; and they do it with so much love and passion.
-Okoto Enigma
So let's start with the rules:
Put the award logo/image on your blog
List the rules.
Thank whoever nominated you and provide a link to their blog.
Mention the creator of the award and provide a link as well
Tell your readers 3 things about yourself
You have to nominate 10 – 20 people
Notify your nominees by commenting on their blog
Ask your nominees any 5 questions of your choice; with one weird or funny question (specify)
Share a link to your best post(s)
(That's a lot of rules there, better get started!)
---
Firstly, 3 things about me (oh god, the pressure):
1.  I absolutely love anime and Studio Ghibli movies. This always surprises people when I tell them, because apparently I'm "not that type of person", whatever the heck that means?
2. I'm hugely inspired by the Brothers Grimm, whose fairytales (and all their variations) made up a huge part of my childhood.
3. I want to try staying at a "haunted" hotel one day with my sister, because while we don't exactly believe in anything paranormal, we have a huge interest in that kind of thing (and we love horror movies, go figure).
So, that's 3 random things about me. Onto the main part (must scroll up to look at the rules again, I've already forgotten):
---
Here are the questions from Olga's Oddish Obsession
1.What motivates you to get up in the morning when you feel your laziest?
College, mostly. I'm such a goody two-shoes, and I absolutely hate missing lectures. That's not to say that I haven't had a cheat day where I "accidentally" overslept and "had to" stay home. *Coughs*. Also, my job. I work in the mornings so if I don't get my ass out of bed, I won't get paid. And girl's gotta get paid (I need books).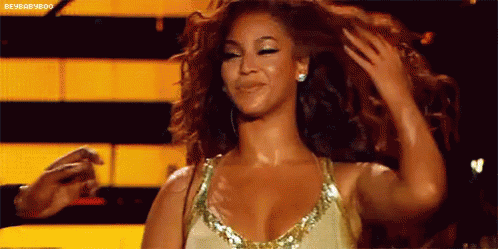 2. Do you plan out what you're going to do the next day or are you a go-with-the-flow type of person?
I always make plans, at least mental ones. I have so many things going on and I'm super busy, so I often plan out how my day is going to go, just to juggle around all my commitments, work and leisure activities. That said, I'm also madly spontaneous; if I plan to get home at 8.30 and decide at 8.15 that I actually want to go see a movie, I'll just go. Kinda negates the need for a plan, right?
3. What is your favorite time of the year and why?
Winter. As in, December. As in, Christmas time. I love Christmas, every since I was a child, because of all those stereotypical reasons: spending time with family, getting and giving gifts, belting out tunes at midnight while putting up the tree, etc etc.
4. Have you ever been stuck when writing new posts?
Um, yes. A lot, actually. Which is ridiculous, because how hard can it be to write posts under specific headings like "book review" or "Movie Monday"?! Sometimes I start writing really late and lose heart about halfway through, especially when I realise that the post is going to be super long, and it's like 4 am and I'm getting squinty-eyed from exhaustion. Yup.
5. Weird: Would you be willing to bungee jump off a bridge with a thin rope tied around you for 3,000 followers and 1,000 likes?
Knowing my luck, I'd probably die straight away. Even if the thin rope is completely secure, I'd find some way to screw that up. Maybe a butterfly would happen to touch it softly while I'm flying through the air screaming and that would somehow snap it. That's just the kind of stuff that happens, pure bad luck. So no, I don't think I would; having followers isn't worth it when you're dead 🙂
---
That's it! They were great to answer, so now I'll add 5 of my own:
What is the most spontaneous thing you've ever done?
If you could suddenly be an expert in any field at all, what would it be and why?
Where is your favourite place to write your blog posts?
If you could spend the day with your biggest inspiration, who would it be and what would you do? (Can be anyone at all, famous or not, living or passed on).
Weird: If you were to run away and join the circus (non-animal using circus only), would you either be a trapeze artist, a fire-eater, a tight-rope walker or a unicyclist?
Oh, and before I forget, a link to my favourite post; I have lots of posts that I liked, but the one I had the most fun writing was:
The Bookshelf: A Perilous Journey
---
My fabulous nominees: 
So sorry if if you've been tagged before or aren't interested! Also, be warned that I have more tags/awards to do so I may tag you again (if I get annoying please tell me!) Don't worry, there's no pressure to take part, just a bit of fun 🙂